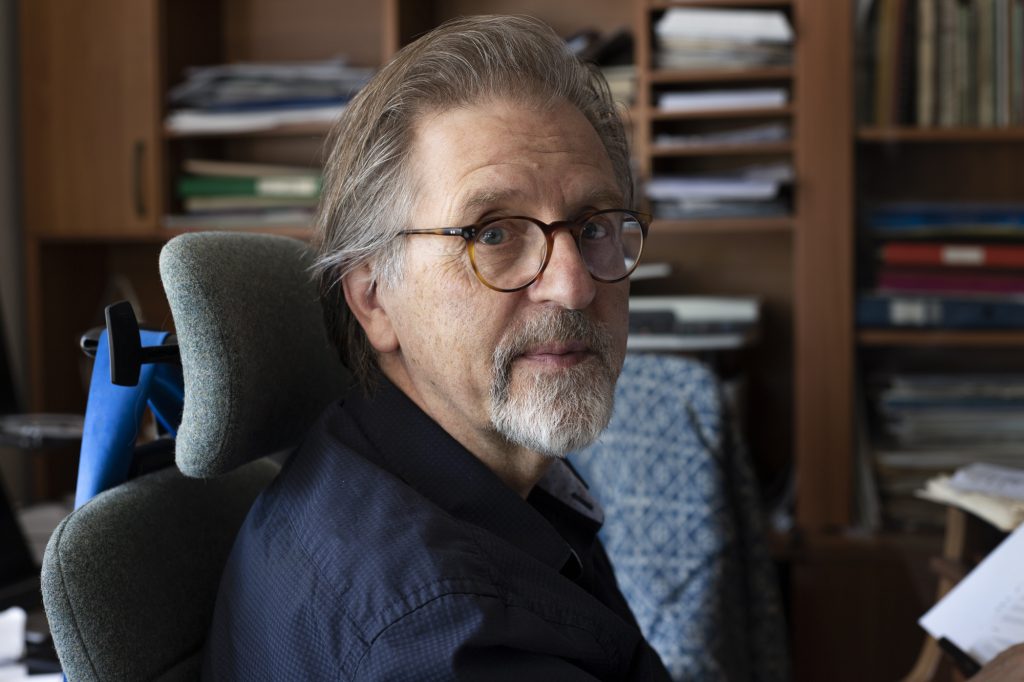 Lasse Thoresen (b. 1949) is one of Norway's most active and versatile composers. Teaching at the Norwegian Academy of Music he has influenced a whole generation of composition students, and has contributed to a rich academic environment through lectures, research and publications. Thoresen's music has achieved wide recognition both in Norway and internationally, and he has received a number of awards including the Norwegian Music Publishers Award 2023 as Composer of the Year (Classical/Contemporary music), the prestigious Nordic Council Music Prize (2010) for Opus 42 and Spellemannprisen (1998)—often referred to as the Norwegian Grammy—for the CD The Sonic Mind featuring orchestral works performed by the Oslo Philharmonic. In 2019 Thoresen was awarded the King's Medal of Merit (Norwegian: Kongens fortjenstmedalje) for his contributions to Norwegian cultural society.
Many sources of inspiration may be detected in Thoresen's music; Norwegian folk music, just intonation, French spectralism, electroacoustic music and the Bahá'í faith—to name but a few. His production is broad and varied, ranging from solo and chamber pieces to large choral and orchestral works. From the 1970s and onward Thoresen has been central to developing the field of aural sonology—the analysis of sonic and structural aspects of music-as-heard, inspired by Pierre Schaeffers theories. In 2015 the book Emergent Musical Forms: Aural Explorations was published—the result of four decades of research on the subject.
After retiring from his professorship at the Norwegian Academy of Music Thoresen remains active with commissioned works, research and guest lectures.
Sources:
Bjerkestrand, Nils E.: Lasse Thoresen i Store norske leksikon på snl.no. Retrieved February 19 2022 from https://snl.no/Lasse_Thoresen
Lasse Thoresen Profile. Retrieved June 28 2023 from https://www.lassethoresen.com/profile.htm
AURAL SONOLOGY: Emergent Musical Forms. Retrieved February 19 2022 from https://www.auralsonology.com
---
Photos

These photos by Kari Margrethe Sabro are licensed under a Creative Commons Attribution-NoDerivatives 4.0 International License.
---
Selected Works